The Student Center
The Student Center Complex host several functional and activity area such as Cafeteria, Student Associations / Clubs Activity Rooms, Student Affairs Division, University Clinic, Convinient Store, Computer Rooms, ATM Room and University Book Store. The Complex become a place for gathering, Dinning and performing daily activities.

The Aimst Student Center.

The Student Center Complex is located near the Student Hostels.

The Library, The Clock Tower and The Student Center.
Around The Complex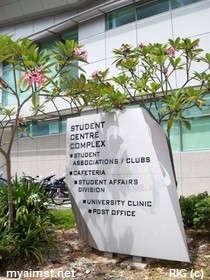 The Aimst Student Center Complex.

The Open Gallery.

A Panoramic view behind the Student Center.

The Student Gallery at the 2nd floor.

A panoramic view of the cafeteria.

The Cafeteria at night.
The Events
The Student Center Complex also host several events organised by the students of aimst.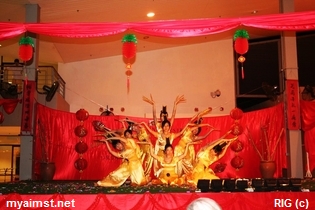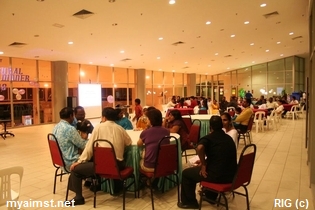 Left: Chinese Cultural Night 2008. Right: Aimst Inaugural Alumni Dinner 2008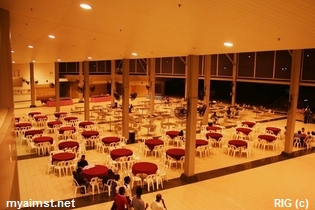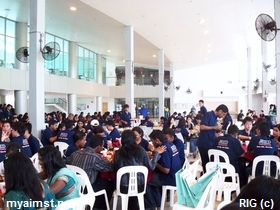 Aimst University Opening Ceremony 2008 Left: Preparation the Night Before. Right: Lunch time.

Biology Booth Fair by Aimst Foundation Students.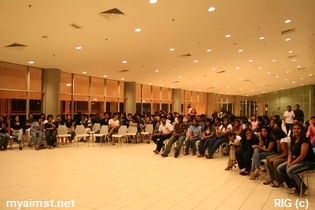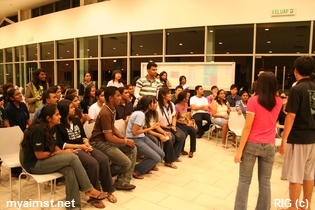 MBBS Batch 14 Orientation 2009.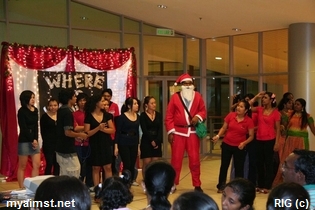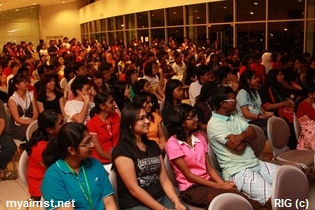 Christmas Party 2009 - Where is Santa ? .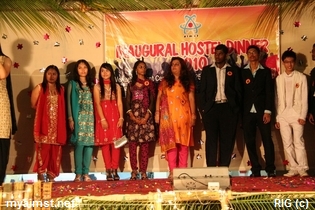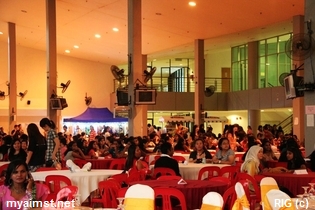 Aimst Hosteler Night 2010.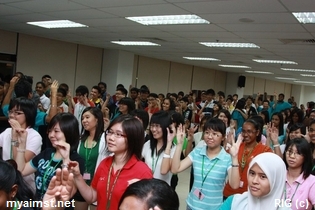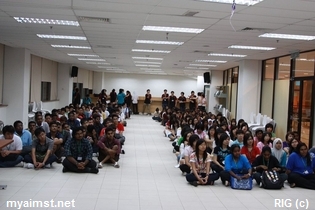 April Foundation Orientation 2010.