The Aimst Indoor Sports Complex a.k.a Aimst Indoor Stadium
The Aimst multipurpose air-conditioned Indoor Sports Complex serve facilities for various sports, includes indoor basketball courts, badminton courts, squash courts, table tennis tables, Gymnasium and a outdoor swimming pool. Every evening, the complex will be fully packed with activities and sports.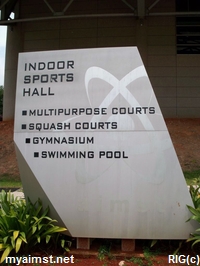 The Indoor Sports Hall.

The outside view of the building.

The Sports Complex as view from far.


The Bus terminal is located in front of the stadium.

A view from the side of the complex.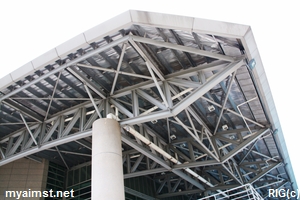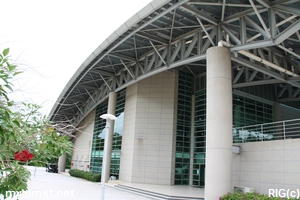 A nearer view on the roof architecture.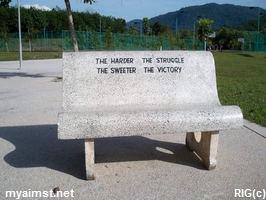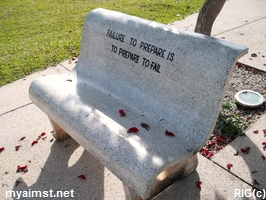 The two stone bench in front of the complex.
The Outdoor Swimming Pool
The Outdoor Swimming Pool is located side by side in the complex compound. It is a certified olympic sized swimming pool with 1.2 meters at the shallow ends and 2.0 meters at the deeper ends. At usual days the pool is open for aimst students when a life guard is available.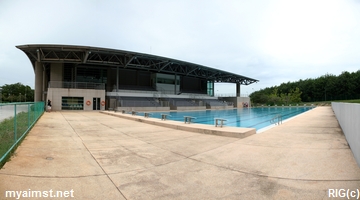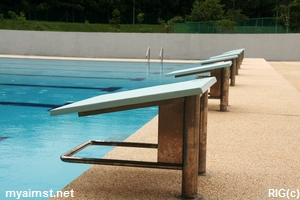 The outdoor swimming pool

A panoramic view of the swimming pool and the grand stand.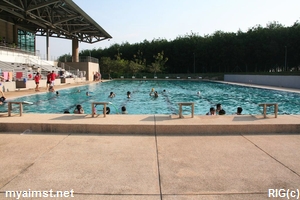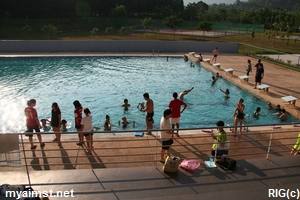 Students enjoying themselves in the pool.
The Events
Various events and competitions had been held in the complex.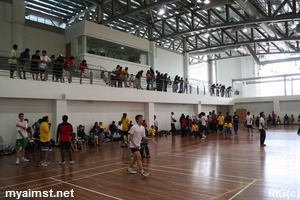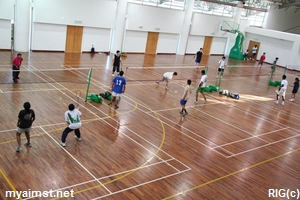 Sports Carnival.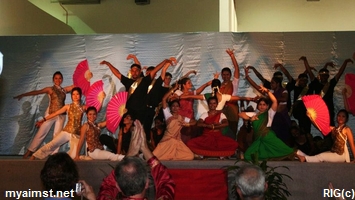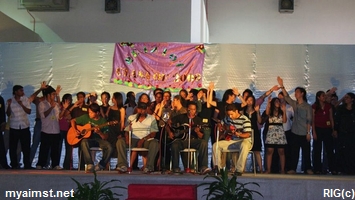 The Dance of Destiny 2008.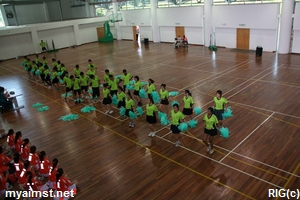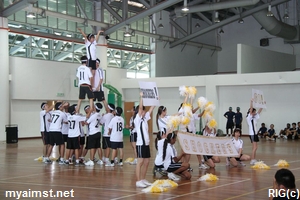 The Cheer Leading Competition 2010.